EVENT
Euroa Miniature Railway


Turnbull Street, Euroa.
$2 per ride.
4th Sunday of the Month
Regional World's Longest Lunch - Goulburn Valley


Tabilk, Victoria
Date: 16/3/2018
Join Emilia's Francesco Rota and Luca Flammia at Sarah Gough's beautiful Box Grove Vineyard Nagambie to celebrate one of Victoria's hidden secrets, the Goulburn Region.
The Euroa Wool Week Festival


Euroa, Victoria
Date: Late October
This is held in late October in conjunction with the Agricultural Show. Events include the Golden Shears International Shearing Championships.
Noorilim Estate Open Day


Wahring, Victoria
Date: 25/2/2018
Noorilim Estate will be open from 10:00 am to 4:00 pm for paid garden entry and tours.
Nagambie On Water Festival


Nagambie, Victoria
Date: 2/3/2018
The Nagambie On Water Festival is a community-based extravaganza has a country vibe, reflecting the relaxed lifestyle of rural living just an hour's drive from Melbourne. The festival provides for a complete day-out catering to families, water sports enthusiasts and cultural explorers.
The 151st APS Regatta - Heads of the River 2018


Nagambie, Victoria
Date: 24/3/2018
The APS Head of the River is a Rowing regatta contested by boys and girls from the 11 schools that form the Associated Public Schools of Victoria. It is the last regatta of the summer rowing season and is the most prestigious prize for the winning crew and school. First held in 1868, the Regatta has a long and eventful history.
Seymour Relay For Life


Avenel, Victoria
Date: 14/4/2018
Relay for Life is an overnight community fundraising festival where teams take turns walking relay-style around the track to raise funds for Cancer Council's Research, Prevention and Support Services.
Euroa Racing Cup


View the final field and barriers for the 2018 Euroa Cup. The Euroa Cup will be run on Sunday 18th March at Benalla racecourse.
Time: 3:20pm
Euroa Apex PRO Rodeo


https://www.facebook.com/EuroaRodeo/
Euroa Tennis Tournament


http://eltc.com.au/
KEEP IN TOUCH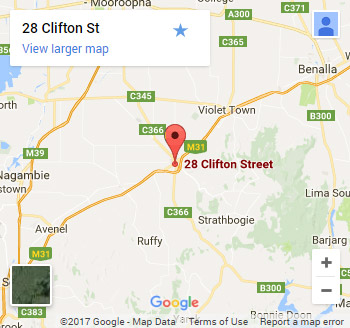 BOOK NOW!
CALL US NOW!