WELCOME TO JOLLY SWAGMAN MOTOR INN
This boutique traditional motel is located in the heart of Victoria at the foot of Strathbogie Ranges only 5minutes drive to Hume highway. With a family welcome, we invite you to enjoy the Jolly Swagman Motel. The Jolly Swagman Motel accommodation Euroa is conveniently located to various clubs, restaurants, cafes, and supermarket. Enjoy the hidden gem that is Euroa, it's heritage and many things it has to offer. A perfect place for the guests attending the wedding in Euroa. Whether you are traveling for business or pleasure, Book Jollyswagman Motor Inn Euroa and relax at a place like home.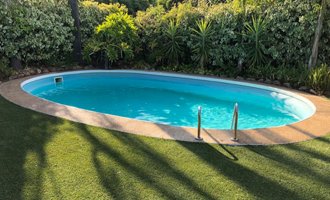 Things To Do
Visit Award Winning Wineries
Dining
Historical Buildings
Bush-walking
Sightseeing
Follow the Ned Kelly trail
Golfing
Tennis
Croquet
Bowls
Parachuting
Visit one of the many Thoroughbred Stables
Picnic by the river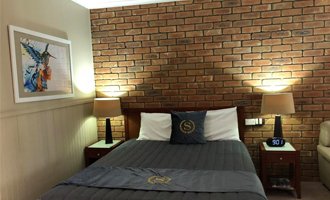 Room Features
Split System Heating and Cooling
Digital TV
Free WiFi
Kitchenette
Fridge
Toaster
Kettle
Tea
Coffee making facilities
Hair Dryer
Iron
Ironing board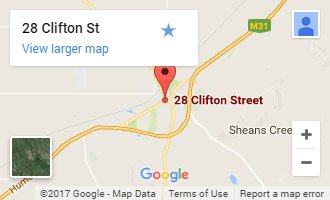 Keep In Touch
BOOK NOW!
LOCAL FARM MARKET AND
EVENTS
Planning a trip and looking for best places to stay in Euroa?
Euroa is an ideal relaxing escape from the busy life of Melbourne. Gooram Falls in Euroa is one of its most well-known natural attractions. It is also known for Polly McQuinns Wier. Mount Wombat Lookout as well as Polly McQuinns Wier make it a very popular destination.
We offer best accommodation Euroa and surrounding areas. Our regions we specialise include Ruffy and Violet Town, Nagambie as well as Benalla. We can help you find motels, Airbnbs, Stayz, and house rentals.
Euroa is a very picturesque town nestled at the base of the Strathbogie Ranges and looking towards the plains. It is bound by two streams - Seven Creeks and Castle Creek which adds to its beauty and serenity. All this and only 1hr 45mins from Melbourne via the Hume Freeway.
Jolly Swagman Motor Inn
Average rating:
12 reviews
May 21, 2023
Amazing place
The stay was lovely. Very helpful and kind staff. Good service and Great location, safe parking . Nice and big clean room,
Highly recommendable motel.
Nov 30, 2020
Thank you Leon for everything.
We had a very pleasant stay! Best accommodation Euroa
Cheers,
Jun 19, 2020
Very comfortable motel in the heart of the Town
This is not a 5-star hotel , but the atmosphere is so special that it make us felt like home . Thanks for the manager who does a great job here.
It was a relieve to walk in such a quiet and peaceful motel. We had two great evenings here, Best places to stay in Euroa.
Aug 30, 2019
We stayed at your motel on August 20th. Booking.com has asked for comments, which I have filled in . When you receive the feedback, you'll see that we've given the Motel a wonderful wrap-up, which it richly deserves. The Euroa Accomodation Motel is a great tribute to the ladies who look after it so well... they do an absolutely wonderful job, they are a treasure, don't lose them whatever you do. Please pass on our compliments to them for a job done marvellously well. Best accommodation Euroa, one of the very best we've stayed in, and was a wonderful surprise. Sorry, but to be English.....Jolly well done, everybody.
I say to be English, although I've lived here for 70 years, I can't get used to losing "me English roots".
Jul 21, 2019
Good facilities Good Welcome
Lovely Motor Inn, very clean and inviting especilly helpful as we come with 90 years mother and had aids to suit her needs, very happy stay. Thanks
Jan 18, 2019
Great place to stay
Extremely clean and spacious. highly recommend it
The staff were friendly and professional
Nice Euroa Accommodation Motel between Sydney and Melbourne.
Nov 28, 2018
My review
A very clean, quiet motel. Staff were very nice. Bed was comfortable. Would definitely stay again if we pass through this way. Thank you
Sep 25, 2018
A real home away from home.
Nice country motel in a small town. Very good service and great location, clean and very convenient rooms , we arrived out of business hours but was greeted by friendly staff. I and my colleagues will stay here again if we have business nearby, great Motels Euroa.
Jul 27, 2018
Great Location and friendly staff.
Perfect Central location, spotlessly clean, large and comfortable bed.
When we arrived heater was on. Best accommodation Euroa Motels!
Jul 23, 2018
Jolly Swagman
Stayed here on our way through. The owner was absolutely wonderful. So polite and accommodating. The room was very clean and had everything. .. including asmall court yard. Great 5 star value at a 3 star price! Great places to stay in Euroa.